WordPress is a powerful and versatile website builder. It does not require you to be tech smart to set up a website and customize its theme. Millions of users trust WordPress as it offers easy to use and secure platform. However, with all the fame comes security issues. A lot of website hackers use these platforms to steal users' private information and money.
Here are few things you need to know about securing a WordPress website: Keep the security plugins enabled: There are many popular security plugins such as this i-themes plugin.
Keep that plugins enabled and check if you are making any unauthorized change in your website files. Use strong passwords: Security experts suggest using strong passwords that are not easy to guess and do not share your passwords with anyone.
Never share your password with anyone or even upload files to your WordPress website. Also, never click on links or messages from unknown sources.
So without delay, let us get started.
---
Today we are going to talking about the i-themes Security plugin. This plugin has two plans one is free another is paid. But I will recommend you go to the free plan because of all the necessary settings here in free.
i-themes Security free Plugin features:
Security Check, Global Settings, Notification Center, User Groups, 404 Detection, Away Mode, Banned Users, Database Backups, File Change Detection, File Permissions, Local Brute Force Protection, Network Brute Force Protection, Password Requirements, Free SSL, System Tweaks, WordPress Salts, WordPress Tweaks and many things.
---
How to install and set up i-Themes Security for WordPress
A – How to install I-Themes Security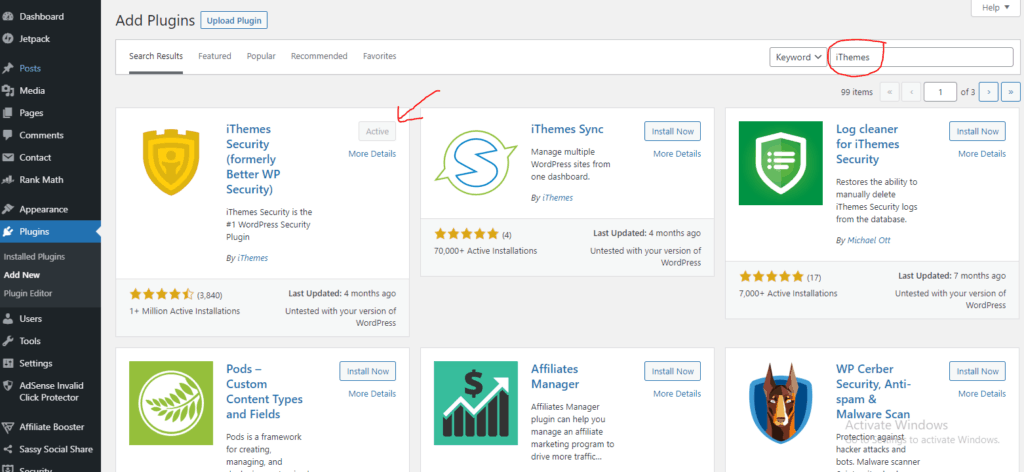 Go to your wordpress Dashboard.
Click the Left side plugin bar & click the add new options.
Then Search – I-Themes Security
Now Click on Install Now.
Finally Click Activate bottom.
Watch this entire video & set up your account in the same as per the video guide, then you see the magic. If someone tries to hack your websites, then their ip address automatically blocked.
---
More Resources
Your Turn!
I hope friends liked this content, "how to secure wordpress website from hackers", which will help you Secure any websites.
Please do share it with your friends and on your social media platforms.